Ed Davitt, Group Secretary and Constituency Spokesperson, welcomed members (including two new members from Germany and Canada) to the DSC monthly meeting in the Green Party HQ in Suffolk Street on Wednesday evening. 
Convention 2018: Eoin Wilson gave an update about the outline of the convention to be held in The Royal Marine Hotel, Dun Laoghaire on 23-25th March.  The Hotel is close to all Dublin transport links; Dublin Bus, 20 minutes by DART train line from Dublin City Centre followed by short walk to hotel, Hourly Aircoach service to and from Hotel Front Door to Dublin Airport & local Taxis.
The Hotel Car Park is underground and the barrier lifts on entry. Wheelchair accessible spaces available. The hotel is fully wheelchair accessible. WIFI is complimentary for all guests and is available in all areas of the hotel. GPS Co-ordinates 53.2923° N, 6.1337° W. Availability of overnight accommodation is limited so we would encourage you to call the hotel and reserve your room as soon as possible: 01-230 0030. Please quote 'Green Party Convention' when you are making your reservation. There are also local guesthouses which you can access here.  Green Party Website for Convention Booking and Saturday Night Dinner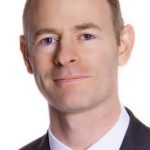 Cllr. Ossian Smyth, Member of Dún Laoghaire-Rathdown County Council, will be host on behalf of the local constituency group. He is an unpaid adviser to the European Parliament Green Energy Experts group, Green Party Spokesperson for Communications, Energy and Natural Resources, and a member of the Dublin Cycling Campaign.
On Friday evening the session will be open to the public and Terry Reintke MEP of the German Greens, Claire Bailey of the NI Greens and Christine Milne of the Australian Greens will all be participating in a panel discussion. Saturday will have members-only sessions on post-Brexit EU, with lots of speakers from Brussels and elsewhere. We've also a discussion on Housing, and EU electoral hustings. Leader's speech is on Saturday night and the election of the executive committee also takes place on Saturday. There's break-out sessions on community development, expansion of the franchise, recycling, feminism in an Irish context and more.
Campaigns
We had a great brain storm about campaign ideas this evening. What we need now is people willing to get involved and help out, to use their networks to help get the Green message out there. If you're willing and able to offer your help, get in touch here!
ReCycling List – http://recyclinglistireland.ie/
Items for your Green Bin, Organics for your Brown Bin, Everything else for your Black Bin.