A century ago, the brave working people of Dublin took a stand against the exploitation of workers in the city. A century on the biggest threat to our futures is the exploitation of our environment. Is it time to stand up to businesses, and make sure that they are taking care of our resources properly?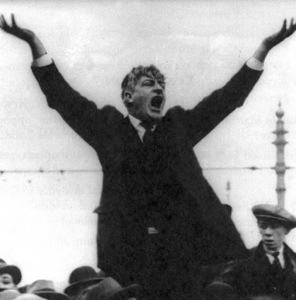 Will the environmentalists of today be seen in the same way as Larkin and Connolly are?
Instead of real action on the environment and energy use, the government have bowed to the William Martin Murphy's of today and published a weak climate change bill with no targets.
We need to strive to achieve the triple bottom line of Economy, Ecology and Equity, instead of just "adding the half pence to the pence" in the words of Yeats.